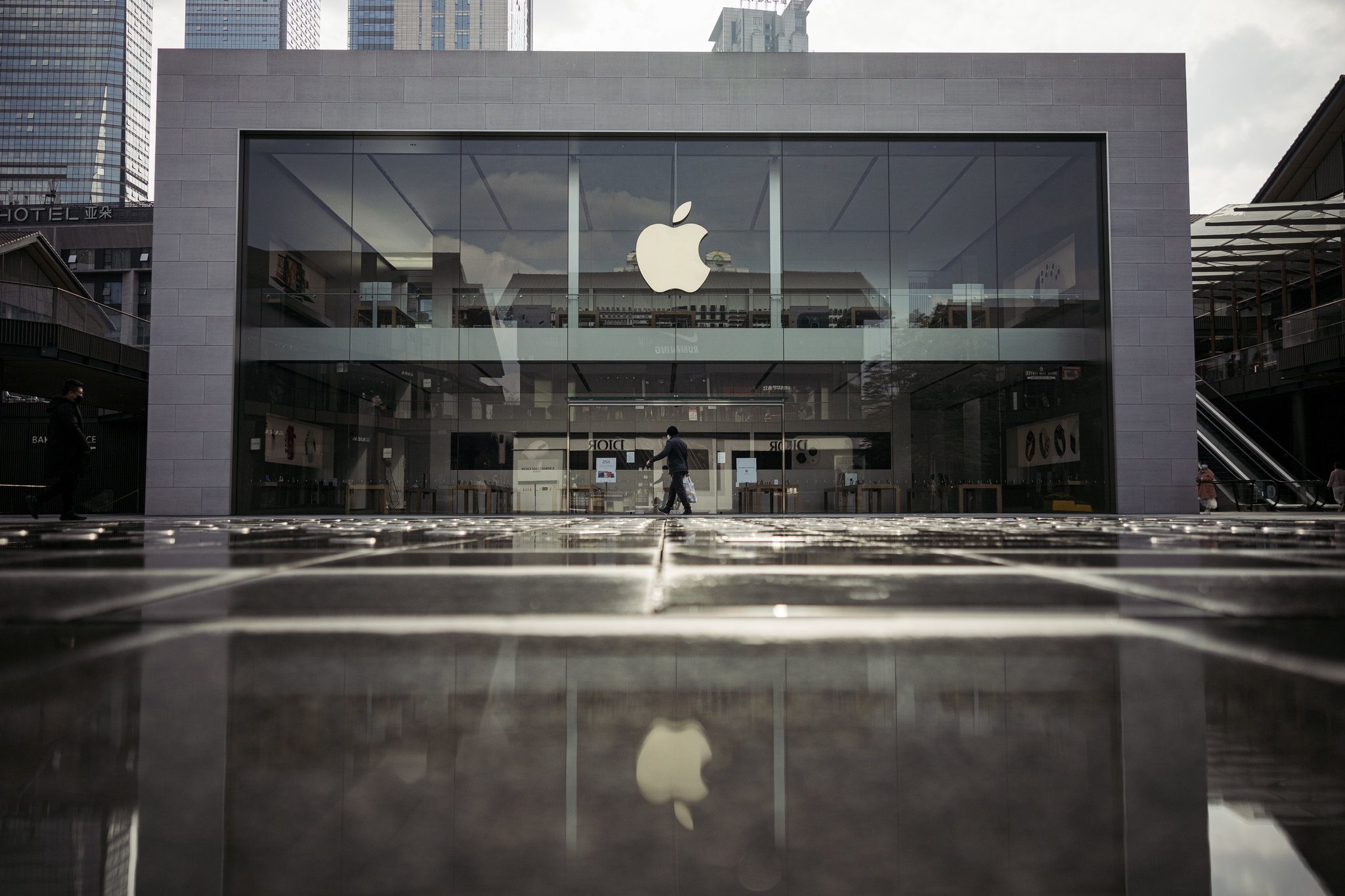 In today's world, who doesn't know about the smartphone brand "Apple"? It is a leading smartphone brand across the globe. So, how will it be if you get a chance to work at apple? Sounds amazing? In this article, we'll be telling you about two apple job notifications. Currently, Apple is hiring for two positions with its awesome salary packages and work culture.
Apart from the salary, you'll also get a cash bonus and health and wellness benefits. So, if you're excited about the jobs then let's head to the notifications.
Also read: IIT Bombay Semester Long Internship 2023 : [Apply Today]
About Apple Job Notifications
So basically, apple is currently hiring for two positions. " Operations Expert" and "Expert" are those positions. And the best part is you can work part-time as well. So, let's just start telling you one by one.
1. IN-Expert

Job Description
You're a leader in sales, product knowledge, and solutions, and highly influential in how you engage with customers. But you also know how to turn mild customer curiosity into intense interest — and ownership.
As new products and initiatives emerge, you're the first to learn, share and inspire your team members through approachability and action. You always meet, and at times exceed, your established performance goals. You're proud to represent Apple, and you exemplify that in all your interactions with customers.
Also read: Amazon KYC Investigation Job : [ Earn 15K/Month]
Key Qualifications

Here is the key qualification for this job. Let's move to the additional requirements.
Additional Requirements

Expected Salary
So, we haven't talked about the salaries yet. but, we know it excited you the most. Apple officially has not mentioned the salary on their website but according to the ambition box, the expected salary for this role by apple is 3 lac per annum, which is equal to 21K-23K per month.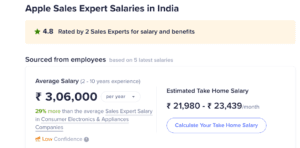 The application link is given below. If you think you're a better fit for this job then apply now. Let's head to the second job opening.
2. IN-Operations Expert

Job Description
As an Operations Expert, you and your team have the incredible responsibility of ensuring products take the final step in the supply chain: getting into customers' hands. You're in charge of the store's entire inventory — products, parts, tools, supplies, and everything else. You make sure your team has the support, knowledge, and resources required to maintain product availability, complete inventory tasks and keep the stockroom organized as new products arrive.
You're in constant contact with the management and leadership teams, sharing data about the status of products and parts. And when exciting new products arrive, you're the first to open them up and present them to the entire store team. Apple makes the products, but you make it happen by being ready to place our products in customers' hands.
Key Qualifications

Here is the key qualification you need to be a better fit for the job. Let's head to the additional requirements for this job.
Additional Requirements

Here are both the openings and their detail. You can explore both of the openings and apply for which suits you the most. The application link for this job opening is given below. You'll be redirected to the official page and you can apply from there.