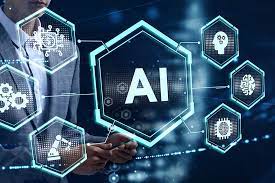 In 2023, the one term everyone is listening to and curious about is "AI". And there are reasons too. Artificial intelligence not only helps you to improve productivity but also helps you to do multiple tasks in seconds. It's hard to believe, but many people are making revenue streams using AI. Apart from earning, it enables you to perform various tasks such as helping you with assignments, gaining knowledge about a particular topic, making a sheet or table for the given data, and much more.
In today's article, we'll be telling you about 7 Mind-blowing AI tools that can help you to perform day-to-day tasks, improve productivity and save time.
7 Mind-blowing AI tools 2023
Let's start by telling you the Seven AI tools which I am talking about. The very first tool in our list is:
Descript is a comprehensive audio and video editing platform that allows users to edit media in a non-destructive, intuitive, and collaborative way.
It offers a full range of editing tools, such as transcription, scripting, multi-track editing, and more, making it an ideal solution for content creators, journalists, podcast producers, and other professionals who require high-quality audio and video editing capabilities.
The important feature of this AI tool is you can literally clone your own voice to say whatever you want to. At first, you just have to provide a sample recording of your voice and then after the process of recording, you can type whatever you want AI to say in your voice. Isn't magical? You should try it too!
Also read: Top 5 Meta Professional Courses With Free Certificates
This is an online video editing tool that you can access through their website. But, there's a catch. It's not like some regular video editing software with advanced features. Instead, it comes with integrated AI in which you get 30+ magical AI tools.
Some of them are mind-blowing. You can actually create any image for your video. You can create your own stock image by describing what you're thinking. By using their magic eraser you can literally erase any person or object in the frame. You should definitely give it a try!
Before telling you about this tool, let me ask you a question. Have you ever been in a situation where you desperately thinking about which video you've watched yesterday or which article you read the day before yesterday?
By using this AI tool, you can actually keep a track record of what you was doing. Use this AI tool to understand better how it works. I must say you won't regret it.
I don't need to tell you how important presentations are, in the corporate world. But, what if I tell you that you can literally create a presentation and slides with just a single click? Yes, this AI tool will help you out with that.
You can't be fully dependent on the information or the slides which are generated by this website but you'll get some awesome ideas and templates for your next presentation. You can edit the information or images and use them. If you're in the business where making presentations is all the game then do check out this tool.
This is an amazing tool that you can use to create avatars. But you must be thinking what's new in this? You can create new people avatars or use pre-existing avatars.
Apart from this, you can voiceover and make the avatars speak. The lipsync accuracy is much higher on this website. You can use this tool to start a faceless youtube channel as well. You just have to make avatars and do voiceover and you'll be ready to rock on youtube. That's just an idea! You can use it any way you want.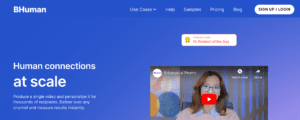 As we've talked about creating avatars in the previous tool. But, On this AI website, you can actually create real-talking human beings. Instead of sending boring written emails to your customer or subscriber, you can use this tool to create humans to convey your message.
If uses smartly, this tool can actually boost your sales. Check this tool out and create some videos on your own. You'll be amazed for sure!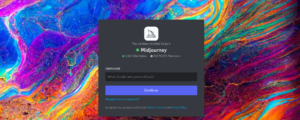 As AI is generating tons of images and designs, many graphic design jobs are in danger. But, if talking about generating the artwork then mid-journey can help you out.
Using this AI tool, you can generate artwork of any color and gradient. You can also choose the quality of the image. Many people are earning money by creating artwork and selling it on the marketplaces. Do check out this tool.